Testosterone is an important sex hormone that is found mainly in men. It regulates bone density, muscle mass, and sperm production.
Notably, its levels naturally decline with age.
Consequently, this manifests as hair loss, reduced sex drive, weight loss, and low energy levels.
Nevertheless, to rectify low T, you can try testosterone supplements.
What is Romans Testosterone Support
Romans Testosterone Support is a testosterone supplement based purely on natural ingredients.  It is also non-hormonal.
Doctors have specially curated it. Moreover, it is scientifically proven to restore normal testosterone levels in men.
It works efficiently with other healthy practices such as healthy diets, regular exercise, and quality rest.
What Are the Key Ingredients in Romans Testosterone Support?
Romans Testosterone Support is composed of the following natural ingredients to increase testosterone;
1. Ashwagandha
Ashwagandha is a medicinal herb that promotes physiological and psychological youthful states.
Moreover, it is the principal component of Ayurvedic medicine used for holistic healing.
It is also an adaptogen that naturally regulates mental and physical stress levels in the body.
2. Zinc
Zinc is an essential mineral for cellular processes like protein synthesis, DNA formation, and cell division.
Besides, zinc supplements have been scientifically proven to increase semen production and raise testosterone levels in men.
3. Magnesium
Magnesium is vital for numerous cellular processes. This includes DNA synthesis, RNA synthesis, and protein synthesis.
Essentially, it regulates the cellular uptake of calcium and potassium.
Therefore, it plays an essential role in bone density and muscle strength.
4. Vitamin D3
Vitamin D3 is a fat-soluble vitamin that primarily regulates calcium and phosphorous levels in the body.
Therefore, it is a vital element in bone formation.
Studies have shown that vitamin D3 supplements increase testosterone levels and reduce erectile dysfunction.
5. Maca
Maca is an adaptogen playing a direct role in regulating physical, mental, and emotional wellbeing.
Consuming it regularly has been proven to increase sperm production and libido while countering erectile dysfunction.
6. Copper
The copper mineral plays an essential role in numerous cellular processes.
Essentially, it ensures that increased Zinc levels do not negatively impact the natural testosterone levels in the body.
Who is Romans Testosterone Support Designed For?
1. Men aged 40 and above
Studies have indicated that testosterone levels naturally decrease by 10% every ten years as men pass the 40-years mileage.
Fortunately, this testosterone supplement is designed to help the body maintain optimum testosterone levels.
Hence, enabling men to experience regular sex drives, maintain healthy body weight, and have a youthful physical and mental state.
2. Men looking for a holistic approach to their health
As discussed, testosterone supports numerous bodily functions. These include sex drive, semen synthesis, and sperm synthesis.
In addition, it is essential for bone structure and strength, muscle mass, and blood circulation.
3. Highly active individuals
Interestingly, men are working out more today than ever. This could be because they want to maintain a youthful physique and improve their health.
It is especially true for men in their 40s and 50s.
Remarkably, this testosterone supplement helps them maintain this high activity level by supplementing their testosterone levels.
4. Men struggling with Erectile Dysfunction
The ingredients in this supplement can increase the production of sperm and semen, in addition to boosting sex drive.
Therefore, men who have started experiencing erectile dysfunction problems can take this.
Who Should Not Use Romans Testosterone Support?
People diagnosed with Wilson's disease because they are intolerant to copper supplements.
Pregnant women because the product can be potentially dangerous to the baby and mother.
Men diagnosed with prostate cancer.
Individuals diagnosed with autoimmune diseases such as arthritis.
People with kidney disease.
Low blood pressure patients.
Finally, young, healthy males below 30 years since their testosterone levels are at their peak.
How to Use Romans Testosterone Support
The average usage is four tablets in a day.
However, you are advised to split the dosage if you have a sensitive stomach.  Therefore, you can serve 2 tablets with lunch and the remainder with dinner.
Additionally, you should always take them on a full stomach.
Pros and Cons of Romans Testosterone Support
The pros include:
1. It is a trusted brand amongst many health professionals.
A team of doctors created it while conducting extensive scientific research on the effects of reduced testosterone levels in men.
Moreover, its natural ingredients are selected in such a way that they promote general health in addition to boosting testosterone levels.
2. As compared to other testosterone supplements, it is cheaper. You can get it for $20 from Amazon.
3. Customer privacy is maintained by ensuring discreet packaging.
4. Its website has good clear instructions for taking the supplements.
5. They offer a different dosage split for people with sensitive stomachs.
6. Finally, it has several positive reviews from users who have experienced physical and mental transformations.
The cons include:

It does not come with money-back guarantees; all sales are final.
It is vegetarian but not vegan.
The standard four tablets per dose might be overwhelming to some users.
There have been a lot of online reviews citing its ineffectiveness.
There are better alternative testosterone supplements.
Finally, some researchers have reported that it lacks some vital testosterone-boosting ingredients.
Romans Testosterone Support Reviews
This testosterone supplement has 4.1 stars out of 5 on Amazon.
Some of the positive reviews include;
Increase in energy levels, stamina, and vitality.
Decrease in stress levels.
It is non-hormonal.
It uses natural ingredients.
Better sleep.
Nice packaging.
Some of the negative reviews include;
Increased blood pressure
Huge pills that are hard to swallow.
It does not work.
The product was damaged with an open seal on arrival.
It lowers testosterone levels.
Order Romans Testosterone Support on Amazon
Romans Testosterone Support Alternatives
1. Testogen
It has magnesium, vitamin B6, vitamin D3, and D-aspartic acid as its primary ingredient.
Although, it's a bit expensive as a 30-day dosage costs around $60.
2. TestoPrime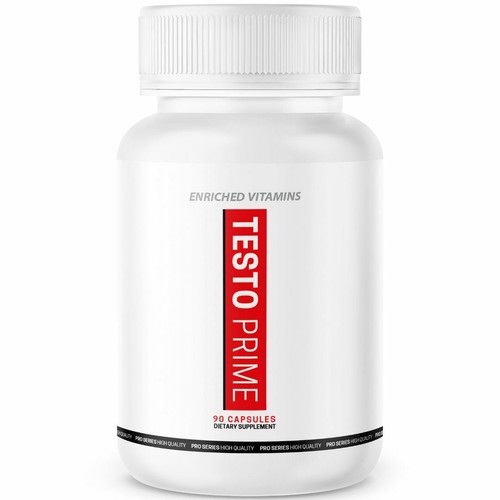 It contains ashwagandha extracts and D-aspartic acid. It is also a rated testosterone booster.
But as compared to Testogen and other boosters, it is reasonably affordable as it goes for $18.86.
3. Prime Labs
It contains Tongkat Ali Extract, Horny Goat Weed, Saw Palmetto Extract, and other health boosters.
It works to improve circulation and gives you stamina for only $20.
Conclusion
In conclusion, Romans Testosterone Support stands out because it is non-hormonal and purely natural.
Also, as compared to its alternatives, it's reasonably affordable.
Nonetheless, its use should not be a substitute for healthy diets, exercise, and plenty of rest.
[related_posts_by_tax posts_per_page="4"]