Are you looking to try out Sandland Sleep Aids? Before spending money on them, here's everything you need to know from Sandland Sleep Reviews.
It is a non-pharmaceutical line of natural sleep aid supplements that facilitate clean sleep.
The aids consist of herbal extracts. Not only do the extracts reduce anxiety and stress, but they also induce relaxation and calm to promote better sleep.
What are Sandland Sleep Aids?
A productive and successful day depends on a good night's rest. Unfortunately, having a good night's rest has become an issue for many.
Insomnia and other sleep disorders negatively impact health and endurance. Moreover, you might have tried music, meditation, or milk to improve your sleep but failed.
Likewise, all those who do these to fall asleep in 120 seconds might not have improved the situation.
This article will show you all there is to know about Sandland sleep reviews.
Sandland Sleep Aids Overview
Sandland sleep aids consist of herbal extracts, influencing the body to rest.
According to Sandland sleep reviews, sleep supplements reinstate the body's natural circadian rhythm.
Sandland sleep aids are also carefully engineered with herbal extracts and hemp that tell the brain when it is time to sleep.
In addition, they come as patches, under-the-tongue tabs, and pills.
The Sandland sleep aid formula relies on an exclusive terpene blend with aromatic compounds. These compounds facilitate better relaxation and sleep.
Also, the formula utilizes cannabinoid extracts (CBN). Together, the combination creates a calming effect that exhibits calm, relaxation, and sleep-inducing effects.
According to Sandland sleep reviews, Sandland sleep is the manufactures of Sandland sleep aids. The company is in California, USA.
The holistic sleep aid company has launched many aids that enhance clean and natural sleep.
Hence, it leverages the calming benefits of cannabinol to enhance the body's natural sleeping capacities.
John Townsend, the founder, and CEO of Sandland Sleep, says that the cannabinol extracts do not exhibit psychoactive traits. Hence, he rules out any possibility of getting high.
What are The Ingredients in Sandland?
According to Sandland sleep reviews, the following components make up Sandland sleep aids.
1. CBN (15mg)
Sandland sleep supplements guarantee long hours of relaxed and calm sleep within 10 minutes of ingesting them. Attribute this to its cannabinol component.
CBN is derived from decomposed THC, the compound found in cannabis that gets you high.
Note that the makeup of the CBN molecular structure is different. It is purely non-psychoactive.
However, more clinical studies and random controlled trials are required for this product to create the sleep-promoting efficacy of cannabinol.
2. Melatonin(1mg)
Melatonin is a plant and animal hormone that occurs naturally. Its production follows the circadian rhythm in humans.
Melatonin production increases at night and decreases during the day.
Melatonin facilitates many physiological processes, such as behavior, mood, and the sleep-wake cycle.
Clinical studies show that exogenous melatonin administration improves anxiety by lowering cortisol levels in the body.
3. Terpenes(1mg)
Sandland sleep aids are engineered using a proprietary terpene blend.
Note that the company doesn't disclose the terpene blends included in the supplements.
Clinical studies explore the therapeutic terpene benefits, including anxiolytic, anti-inflammatory, and anti-depressant terpene abilities.
Oral administration of terpene remarkably improves sleep duration and lessens sleep latency.
4. Peppermint
Sandland sleep reviews claim that the formulation uses peppermint's muscle and mental-relaxing abilities to enhance better sleep.
When ingested early, the formulation can aid in better sleep.
How do Sandland Sleep Aids Work?
Sandland sleep reviews claim that these sleep aids rely on a blend of compounds derived from hemp plants.
Besides the therapeutic benefits of hemp plants, clinical evidence and other research prove their relaxation and sleep-inducing benefits.
Also, the CBN extracts work alongside the body's natural chemistry to induce relaxation and sleep effects.
Note that the small doses of terpenes and melatonin facilitate sedation effects that enhance longer sleep hours.
Benefits of Sandland Sleep Aids
Sandland sleep reviews note the following benefits of Sandland sleep aids
The product is non-psychoactive and, therefore, a non-habit-forming sleep aid.
The plant-powered solution alleviates a wide range of sleeping disorders.
Sandland sleep reviews claim that these supplements can help you fall asleep fast and maintain sleep for longer hours.
Sandland sleep aids help alleviate anxiety and stress.
The supplements do not cause hangovers.
Drawbacks of Sandland Sleep Aids
The formulation may contain limited amounts of THC.
Underage individuals cannot use this product.
Expectant and nursing mothers can't use this product.
Sandland sleep aids do not offer any free trials to their clients.
Sandland Sleep Aid Reviews by Customers.
Most Sandland sleep reviews online are positive.
Consumers imply that the product did improve not only their sleeping patterns but also enabled relaxation.
Note that natural sleep aids can restore a realistic sleep schedule. As a result, it improves mood, mental and physical health, and well-being.
Reviews let you know the authenticity of a product. Below are the opinions of customers on the product.
Positive reviews state:
It helps manage insomnia.
The product is also effective.
It ensures long-lasting, high-quality deep sleep.
In addition, the aids leave you feeling refreshed in the morning.
Negative reviews state:
CBN may show up as a false positive in a drug test.
It is expensive.
Finally, the ingredients have limited research.
Alternatives to Sandland Sleep Aids
1.
Relaxium Natural Sleep Aid
Relaxium is an all-natural sleep aid that helps you sleep longer and calms your mind.
It's a non-habit-forming supplement that ensures you fix your sleep rhythm.
The product also contains L-Tryptophan, Gaba, melatonin, sensoril, passion flower, and valerest.
Together, these ingredients help you fall asleep quicker, sleep all night and wake up feeling refreshed and relaxed.
2.
ZzzQuil PURE Zzzs Triple Action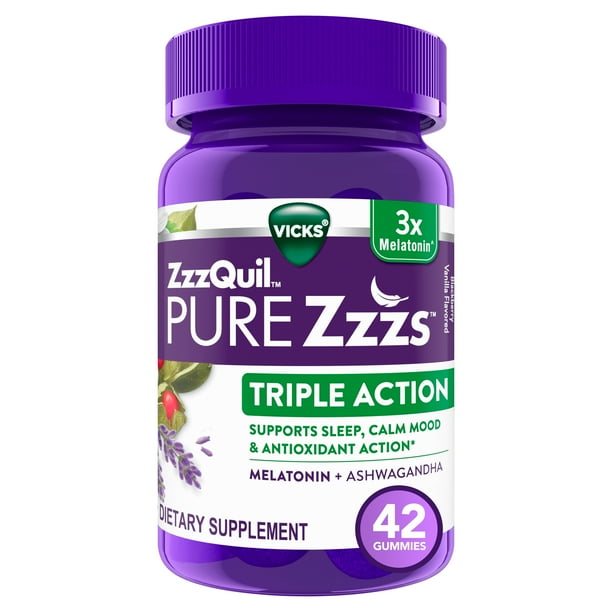 These gummies contain ashwagandha and botanical extracts to help with stress relief.
In addition, it's infused with melatonin to ensure your sleep is complete.
The product also comes in blackberry vanilla flavor.
Order ZzzQuil PURE Zzzs Triple Action.
3.
Sleep Fairy Natural Sleep Aid
This is an Amazon's Choice sleep aid supplement made from herbs.
The capsules help promote calmness to boost sleep. Moreover, they contain magnesium, valerian root, chamomile, L-theanine, 5-HTP, and melatonin.
In addition, they're drug-free, ensuring that you don't risk forming any habits.
It's also vegan-friendly.
Conclusion
Many sleeping problems ranging from insomnia to sleeping all through the night, impact health negatively and cause distress.
Getting a powerful and safe solution is crucial. The close review of products in the market now puts Sandland Fall Asleep ahead of the rest.
According to Sandland Sleep Reviews, sleep supplements are all-natural and clinically proven to enhance better sleeping patterns.
The supplements offer multiple benefits, including promoting relaxation, easing tension, and reducing the period it takes to fall asleep.
Indeed,  these products guarantee deep sleep all through the night.
With Sandland Fall Asleep, you experience well-rested, eliminate insomnia distress, and attain a better overall quality of life.
However, since some ingredients are made from hemp, this product may be objectionable due to its prices.
[related_posts_by_tax posts_per_page="4"]