Probiotics are becoming increasingly popular. You may consider Nature's Bounty Probiotic 10 to suit your needs.
Digestive health is something to take seriously, but is this product the right one for you?

In addition to boosting gut health, Nature's Bounty supports healthy bacteria in the stomach and the vagina.

This article will help you navigate everything you need to know about this probiotic.
What does Nature's Bounty Probiotic 10 do?
It is a supplement that helps feed the good bacteria in your gut.
Moreover, it can be used by people with colitis or irritable bowel syndrome to manage their symptoms.
However, you must ensure you don't use it in place of prescribed medicine.
In addition, people with milk allergies should avoid this product. You should also avoid probiotics if you're taking antibiotics.
How to take Nature's Bounty Probiotics 10
Ensure you follow the label or your physician's instructions.
However, Nature's Bounty probiotics come in capsules and powder.
Mix the powder with a non-fizzy drink, yogurt, or pudding. It's important to note that this should be eaten immediately.
Don't eat the powder with hot foods.
The capsules are easy to swallow and can be taken before or after meals.
Nature's Bounty Probiotic 10 Ingredients
There are two major strains of microorganisms in this product.
1. Lactobacillus acidophilus
This strain can reduce digestive problems such as diarrhea, bloating, and gas.
Essentially, they produce lactase, which helps convert lactose and milk.
The lactic acid it produces helps control the population of harmful bacteria.
Studies show that it helps with vaginal infections and inflammations.
2. Bifidobacterium bifidum.
This strain can strengthen your immune system and help your body fight a cold or flu.
Additionally, it can treat respiratory infections such as bronchitis or sinusitis.
Other ingredients in the product include inulin, dicalcium phosphate, magnesium stearate, cellulose, and silicon dioxide.
While these are only commonly used, there are about 500 strains of probiotics.
A product containing multiple strains is better equipped to repel harmful bacteria.
Nature's Bounty Probiotic 10 consists of 9 elements of Lactobacillus and one strain of Bifidobacterium.
In addition, it contains 20 billion CFUs.
This is the approximate bacterial count/concentration per serving.
The concentration of 20 billion CFU is not wrong, but some brands have higher CFU.
High CFU products are more dominant in the digestive tract.
Nature's Bounty Probiotic 10 Benefits
1. Immune Support
It provides microorganisms that combat harmful bacteria.
In doing so, the digestive system is kept healthy, enhancing the body's immune immunity.
2. Stress Reliever
You can feel ill in your gut when you become stressed or anxious.
Studies show that increased stress levels can significantly alleviate microbial bacteria.
When you feel upset, your brain sends signals to your gut that can upset your stomach. In addition, illnesses like Crohn's disease and chronic constipation can trigger anxiety.
Probiotics can help raise your mood and improve cognitive function.

Additionally, research is ongoing to understand further the relationship between good gut bacteria and brain health.
3. Reduce Bloating
It clears away bloating and every abdominal discomfort in a short time.
It's not uncommon for certain foods to cause bloating.
One way to reduce the occasional feeling of gas or fullness is to take a probiotic supplement daily.
As a result, you will promote abdominal comfort and reduce the risk of returning it.

4. Improve general wellbeing
It supports the overall wellness of your body by helping it to extract more nutrients from food. 
Probiotics work to increase the body's ability to digest food and support a favorable environment for the absorption of nutrients.
Nature's Bounty Probiotic 10 Side Effects
It may mainly cause stomach upsets or bloating.

The other possible side effects are:
However, there are no adverse effects associated with this product.
In the US – You can report the side effects to the FDA at 1-800-FDA-1088.
The effect should not last long but if it worsens, seek a medical opinion.
Nature's Bounty Probiotic 10 Customer Reviews
It has an average rating of 4.6 stars out of 5 from over 10,000 reviews.

The positive reviews state:
It helps alleviate intestinal gas.

In addition, it helps increase bowel movements.

It supports digestive function.

The product reduces bloating.

It works fast.


It's affordable.

Finally, it helps in the absorption of nutrients from food.
The negative reviews state:

It may cause stomach upsets.

Also, there are too many filler ingredients.

Finally, it may cause stomach rumbling.
Order Nature's Bounty Probiotic 10 on Amazon.
Alternatives

1. Bio Schwartz Advanced Probiotic 40 Billion CFU
This probiotic is infused with exceptional protection that insulates it against stomach acid. 
Better known as a delayed-release system, it ensures that most of the organisms are released in the ileum.
In addition, it has 40 billion CFU from bifidobacteria and lactobacillus.
The pill can survive the acidic environment of the stomach.
It is also free of fillers and synthetic additives
Moreover, it's third-party tested.
Unfortunately, it may cause stomach aches. And the product does not expressly denote the total number of strains.
Rating 4.6 / 5
Order Bioschwatz Advanced on amazon
2. Wholesome Wellness Probiotic 100 Billion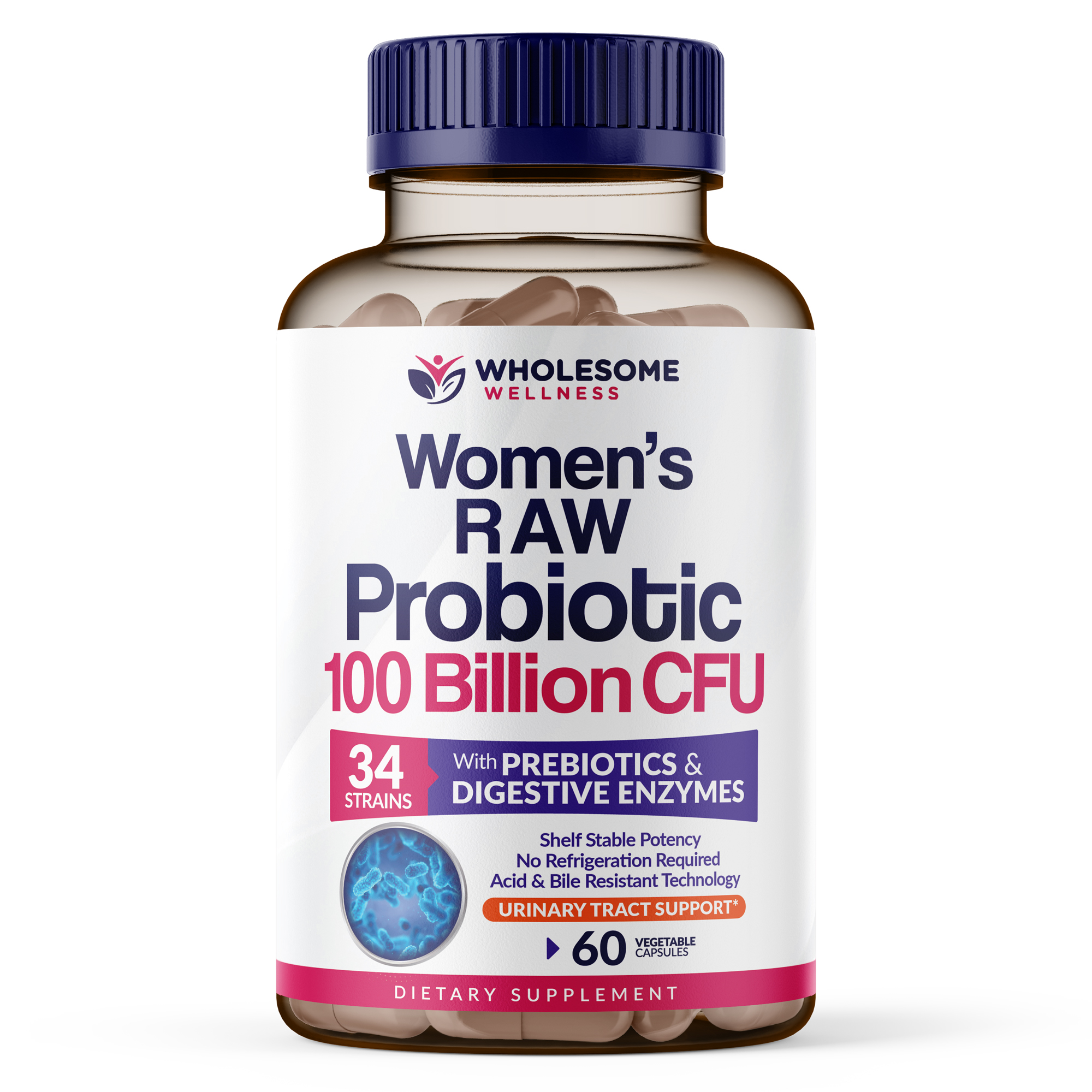 This is a high-quality prebiotic with a significant concentration of 100 billion CFU.
One serving contains 34 strains of probiotics.
It also contains quality ingredients with 7 organic greens, 9 digestive enzymes, and  34 probiotic strains.
In addition, the high-quality formulation restores the correct balance of microbial.
The product's authenticity shows they have clear information on its contents and what it does.
However, it may cause headaches and stomach discomfort.
Rating: 4.5 / 5
Order Wholesome Wellness on Amazon.
3. Mum Nutrix Ultimate
It has an impressive CFU of 150 billion microorganisms per serving and 40 strains of probiotics.

This is a lot more than most brands on the market.

In addition, it enhances the absorption of nutrients and makes available good microbes that support gut health.
Moreover, it adopts a delayed-release mechanism whereby the stomach acid does not destroy the probiotics.
It has a high CFU.
The supplement can also stabilize your mood.
Rating: 4.5 / 5
Order Mum Nutrix Ultimate on Amazon.
Conclusion
It would help if you bought a probiotic supplement based on CFU concentration when selecting a probiotic. As a result, you get a higher chance of success.

However, Nature's Bounty Probiotic has many filler ingredients.
Probiotics are highly beneficial. However, they should only be taken by adults.
You can get probiotics from yogurt, kefir, or pickled vegetables.
Most notably, always check the expiry date so you don't end up with dead microbes. 
[related_posts_by_tax posts_per_page="4"]