Chobani Probiotic are sweet and light probiotics that can substitute for kombucha and yogurt if you want a change in flavor and form.
Probiotics are good bacteria that help your body digest food well, break down and absorb medication, and improve the overall immune system.
Importantly, getting the right product to facilitate that can give you a long list of products and brands but first, let us dive in and get to know what this probiotic entails.
What is Chobani Probiotic?
It is a fermented plant-based flavored drink made from organic fruit juice, immunity-supporting probiotics, and botanicals.
Moreover, it is filled with billions of probiotics, the drink helps to support immune and digestive health.
In addition, the drink is non-dairy, gluten-free, and made with real fruit juice, also not forget it is made from whole grain oats.
It has four flavor options, all of which are plant-based drinks:
Pineapple-turmeric
Cherry-hibiscus tea
Peach-mint
Lemon-ginger
Chobani Probiotic Benefits
Probiotics are always a go-to for a healthy gut system and overall body health.
1.      Improve Immune and Digestive Health
Naturally fermented drinks with probiotics help support cells lining your gut to fight off harmful bacteria from entering your blood.
Through this support, your digestive health improves, and most of your gut problems decrease when you consume probiotics frequently.
2.      Billions of Probiotics
Six culture strains are present in each flavor that feed on oats and apples, some of the organic ingredients.
The billions of cultures are the good bacteria that come together to fight off harmful bacteria from getting you sick and improve your gut health.
For this reason, they stay alive and active in the bottle long enough to be consumed and flourish in your gut, further supporting gut and immune health.
3.      Plant-Based Drink
This probiotic is made with Real Fruit Juice and whole-grain oats for lactose-intolerant individuals and vegans. This probiotic favors your dietary needs.
An all-natural plant-based drink that works well, just like dairy-based probiotics.
4.      Variety of Flavors
With its four flavors, you get to experience different tastes of the probiotic flavors crafted with organic fruit juice and botanicals.
The delicious drink has a slight effervescence that gives your taste buds a new flavor experience.
A heads-up to anyone who is not a fan of the bubbly feeling in their mouth is a subtle effervescence so that it can be slightly tolerable.
Chobani Probiotic Ingredients
1.      Culture
Six culture strains are present in this probiotic drink that benefit the body and aid digestion.
In detail, these strains are L. Rhamnosus, L. Casei, Bifidobacterium, S. Thermophilus, L. Bulgaricus, and L. Acidophilus.
Significantly, these strains' benefits range from helping reduce diarrhea frequency to reducing inflammation in the vagina due to bacteria overgrowth.
2.      Oat Blend
Oat is highly beneficial. It helps promote healthy gut bacteria.
The culture strains stay alive and active by feeding on apple and oats concentration in the drink.
Crafted with the culture strains, this makes an excellent drink for a healthy gut and provides antioxidants to the body.
3.      Natural Flavors
Natural flavors do not necessarily contribute any nutritional value to a drink but are for flavor enhancement.
According to Food and Drug Administration (FDA), natural flavors are made from substances extracted from animal or plant sources.
4.      Apple Juice from Concentrate
Apples are highly nutritious. They are rich in plant compounds, most of which are in the peel.
Also, the apple juice from the concentrate is used to keep the culture strains alive and active in the bottle.
Chobani Probiotic Side Effects
With the different fruit juice used in each drink, both minor and severe allergic reactions may be experienced.
Some of the side effects mentioned by a user were that they got an itch and rash around their mouth.
Where Can I Get Chobani Probiotic
You can purchase the drink at their official website on chobani.com or Amazon.com.
There are 4 different flavors. You can check them out on Amazon.
Chobani Probiotic Customer Reviews
What the market and users say about a product reflects its effectiveness and benefits.
As has been noted, the more positive rates on online retail platforms like Amazon reviews, the more the recommendations and vice versa.
Positive Reviews for all flavors:
Perfect tartness.
Refreshing and delicious.
Tasty and healthy. Highly recommend.
My favorite probiotic.
Best dairy-free probiotic ever.
Plant-based drinks with a twist.
Surprised at how good this was!
Negative reviews for all flavors.
No ingredients are listed.
Too expensive for one tiny bottle.
The taste is awful.
It's too fizzy.
Not for everyone.
Order Chobani Probiotic on Amazon.
Chobani Probiotic Alternatives
1.      Remedy Kombucha Tea Organic Drink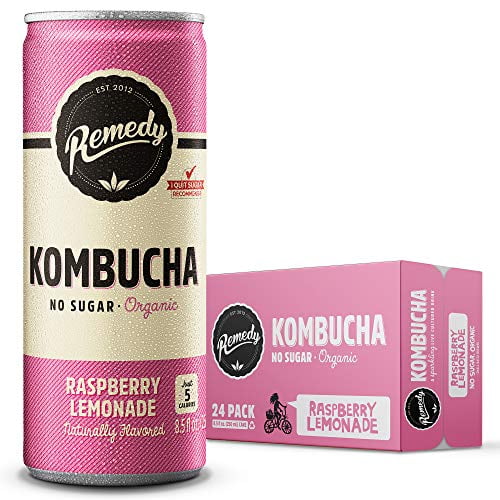 The famous kombucha is a must-have or must-try probiotic.
It comes in four flavors and is the number 1 best seller of kombucha tea on Amazon.
Moreover, the tea is sugar-free. It also has a long shelf-life even without refrigeration.
Similarly, kombucha is brewed with organic fruits or fruit juices.
It's certified organic. Furthermore, it's keto and vegan friendly.
Order Remedy Kombucha on Amazon.
2.      Orgain Organic Superfoods Probiotics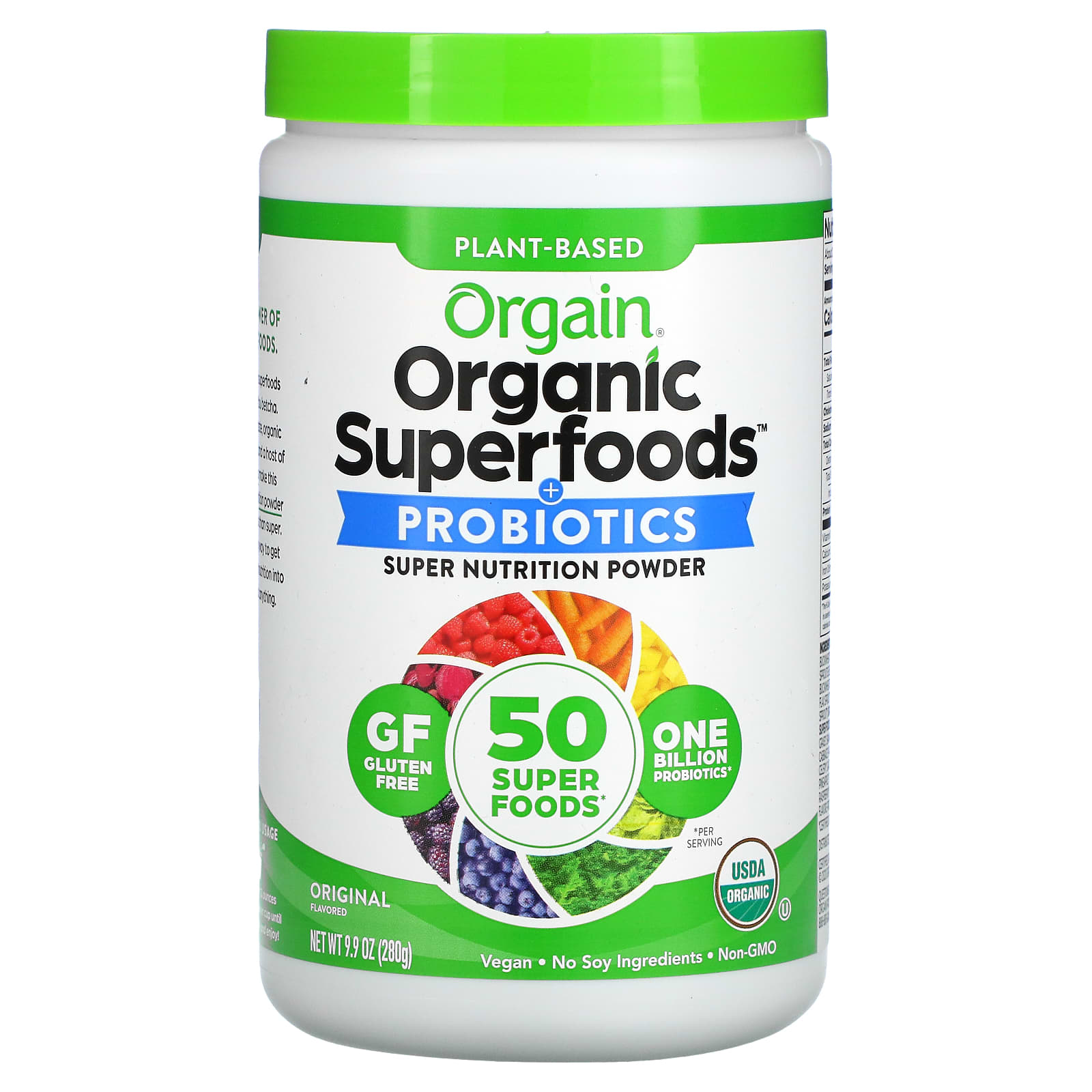 Orgain Organic Superfoods Probiotic is just for you if you are into creating shakes and smoothies with your probiotics.
In addition, it is high in antioxidants and has a billion clinically proven probiotics to help support gut health and improve your digestion.
It also comes in unflavored and berry flavors.
The powder is gluten-free and vegan-friendly. In addition, it contains no soy, lactose, carrageenan, additives, or artificial flavors.
Order Orgain Organics Superfoods Probiotics on Amazon.
3.      OLLY Probiotics Prebiotic Gummy
These gummies have a powerful combination of live and active probiotics and prebiotics to help maintain your digestion balance.
Switching it up to chewable probiotics makes it easy and saves preparation time and resources. Moreover, you only need to chew one gummy without needing food or water.
They contain over 500 million CFUs.
In addition, the gummies come in delicious mango and cherry flavors.
Order OLLY Probiotics Prebiotics on Amazon
Conclusion
Chobani Probiotic is a plant-based probiotic that you must try out first to understand its benefits fully.
Several user reviews have said that the taste is relatively not their preference.
Concerning fitness, good bacteria help to improve your fitness journey and health.
So, watch out for that fizzy fermented taste and smell for a sweet tooth.
In summary, if you prefer a lighter and more flavored probiotic, you can try it out. However, keep in mind it may or may not work out for you.
[related_posts_by_tax posts_per_page="4"]