If you need help with weight loss, you may want to try a fat-burning supplement. Lipodrene Elite is a weight loss supplement from HiTech Pharmaceuticals.

Being overweight is a sore topic for some people. They have struggled to lose weight with no luck.
According to WHO, many people live in countries where being overweight is a problem. Losing weight, therefore, is an issue you should take seriously.
There are various ways to lose weight. You can do it naturally or use a supplement to help you. 
Trying out supplements is a huge decision. You are taking something that is going to alter your metabolism. 
Supposing you are struggling with weight loss, you should try this product. Before you try it, however, you need to know everything about it. 
You should know the ingredients that make up the products, how it works, the benefits, and the side effects of taking the supplement. 
We will cover all that in this article. Furthermore, we will tell the best alternatives to Lipodrene elite. Let's dive in. 
What is Lipodrene Elite?
It is an upgrade to Lipodrene.

It is a supplement that burns fat, thus helping you lose weight. But, according to some of its users, sometimes it works too well. 
The company packs the supplement in a bottle that has 90 capsules. The pills are tasteless, which is a great advantage. 
Different people like different tastes. With this supplement being tasteless, it is for everyone. 
When starting, you should take two pills daily, in the morning and the evening. It would be best to take the capsules before eating for maximum effect. 
Two pills should be the minimum number of pills you take per day. However, be keen not to exceed four capsules. 
How does Lipodrene Elite Work?
It has several ingredients that work together to help you lose weight. However, combining this supplement with a proper diet and regular exercise will work best. 
A vital ingredient of this supplement is coca. The coca plant has many benefits.
People have been using the leaves of this plant as a tea for centuries. Fortunately, the leaves are not addictive and safe to consume. 
However, this means the product may not be available from most retailers. It also contains DHMA, which is a substance banned by the FDA.
People have been using these leaves to last longer without food and to overcome fatigue. 
Eating less will help you when trying to lose weight. This is where the coca in this supplement comes in handy. It suppresses your appetite. 
Another ingredient in this supplement that helps with the weight loss process is Citrus Aurantium. It accelerates fat burning in your body.
Lipodrene Elite Ingredients
Now that you know how it works let us look deeper at the ingredients used to make it.
We cannot cover all of them. We will cover the main ones.

1. Erythroxylum Coca Extract
HiTech pharmaceuticals get this extract from coca leaves. The extract helps to boost energy, reduce hunger, and boost metabolism. 
All these qualities make the coca extract a crucial ingredient in Lipodrene elite. 
The coca plant has natural alkaloids and minerals. They help the body to lose weight. 
2. Senengalia Berlandier Extract
This extract is a natural stimulant. Like coca extract, it has natural alkaloids and minerals that help with metabolism. 
Since it is a stimulant, it elevates your mood. This ingredient also helps break fats in your body which helps you lose weight.  
3. Citrus Aurantium Extract
Citrus Aurantium extract is one of the best weight-loss ingredients. This is because it triggers the part of the brain that releases dopamine and adrenaline. 
As a result, you will have energy and a happy mood. 
This ingredient also helps to suppress your appetite. As a result, you lose weight due to consuming fewer calories.

4. Green Tea Extract
People have been using green tea for ages to lose weight. It helps with thermogenesis, the fat-burning process in your body. 
 For this reason, green tea extract is essential in making this supplement. 
This extract also helps to increase metabolism resulting in faster weight loss. 
5. Theobromine
This extract is obtained from cocoa beans. It is a natural stimulant. 
6. Caffeine Anhydrous
Caffeine is the most famous stimulant. It helps you to stay alert.
It also helps to suppress your appetite, thus aiding in the weight loss process. 
7. L-5- Hydroxytryptophan
L-5-Hydroxytryptophan is a substance that is extracted from plants. It suppresses the appetite. 
When you take a supplement with this compound, it is absorbed into the blood. It then gets to the brain via the blood and raises serotonin levels. 
A rise in serotonin makes you lose the desire for food. You, therefore, eat less, and thus you lose weight. 
The Benefits of Lipodrene Elite
Below are some of the benefits:

It suppresses your appetite, thus increasing your chances of losing weight. 

Upon taking this supplement, you will note that your moods become better.

It enhances the rate of fat breaking in your body, helping you lose weight.

You will be less tired and have a better sleep when taking it.

Both men and women can consume it. 

It is not addictive. 
Lipodrene Elite Side Effects
No severe side effects are associated with this supplement unless you abuse it. Some of the mild side effects some of its users have reported, however, are;
Mild diarrhea

Vomiting

Headaches

Blood pressure spikes

Mostly, these side effects are not severe. If, however you notice that they are serious, stop taking this supplement and seek help from a doctor. 
Expectant mothers should not take this supplement. Also, children are not allowed to consume it. 
Is Lipodrene Elite a Stimulant?
As we have seen, this supplement contains several stimulants. These stimulants include caffeine. 
Although it can help you sleep better by improving your mood, it can cause sleeplessness in some people. This is because of the stimulants it contains. 
These stimulants increase alertness in some people. They, therefore, struggle with sleep.  
Reviews 
Most reviews about this product are good. But like any other product in the market today, some reviews are negative. 
Let us now look at what people are saying about this product. 
Positive reviews
It burns fat quickly.

Very quick results. Weight loss within the first few days.

It provides a lot of energy.

Great product and excellent customer service.

A great mood booster.
Negative reviews
It can cause excessive weight loss.

It can lead to insomnia.

This supplement isn't available on Amazon but can be purchased from the website.

Lipodrene Elite Alternatives
These alternatives will help you burn fat and lose weight too. Here are three alternatives.
1. Kaya Naturals Oxy Burns
These oxy burns are from a company called Kaya Naturals. It helps both men and women to lose weight. 
These pills also burn fat, suppress appetite, increase metabolism, and boost energy. 
As we have seen, these are the things that help you lose weight. 
Kaya Natural Oxy Burns are in the form of capsules. Each bottle contains sixty capsules. So, taking two pills per day will last you thirty days. 
This product has an overall 4.5-star rating on Amazon. It is a clear indication that most of its users have loved it. 
Order Kaya Naturals Oxy Burns on Amazon
2. Swan Extreme OxyElite Pro Strength Thermogenic Fat Burners
This supplement is another excellent alternative. It possesses all the characteristics of a good weight-loss supplement. 
It consists of natural ingredients that help your body to burn fats, increase metabolism, suppress your appetite, and elevate your mood. 
This supplement can take away your craving for junk food and sweets. As a result, you lose weight faster. 
According to some of its users, it works within a few days. 
Swan Extreme OxyElite Pro is packed in a bottle containing ninety pills. If you take two pills a day, it will serve you for forty-five days. 
Oder Swan Extreme OxyElite Pro Strength Thermogenic Fat Burners on Amazon
3. Lean PM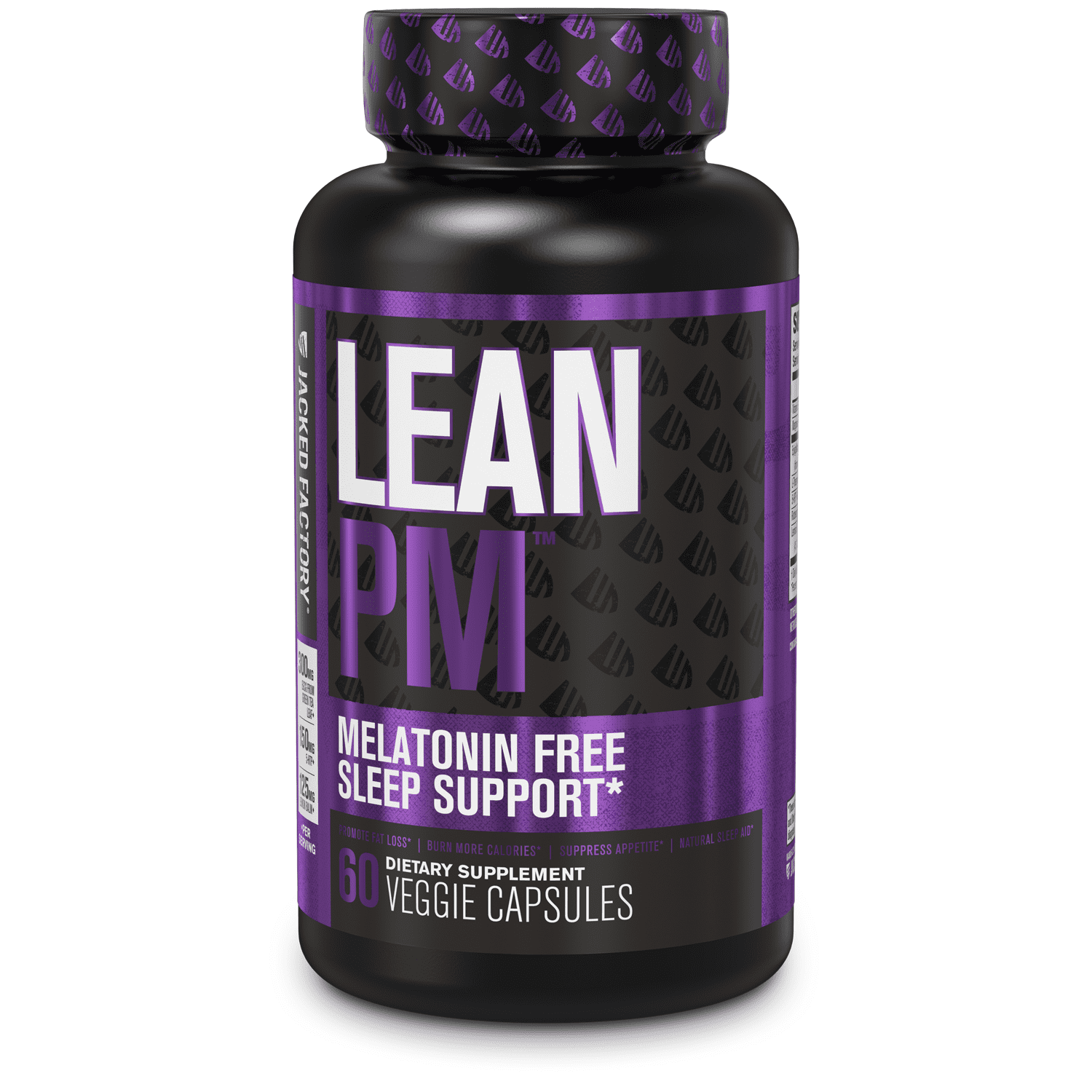 According to the company's description, Lean PM works as a fat burner and sleep aid. So, it is supposed to help you lose weight and sleep better. 
It works for both men and women.
Although most users have said it helped them lose weight, some have complained that they did not sleep well after taking it. 
There are sixty pills in each bottle. Supposing you take two capsules daily, they should last thirty days. 
Conclusion
Many people struggle with weight gain. Despite many efforts to try and lose weight, they are unable to. 
If you are in this situation, a little help will go a long way. Taking a supplement like this might be the solution you are looking for. 
After reading this article, you should have sufficient information to know whether to try this supplement or not. 
Suppose you cannot find the supplement; we have covered three alternatives that work just as well. 
All the best!
[related_posts_by_tax posts_per_page="4"]