Ever thought of combining your favorite drink with your weight loss supplement? Luckily, that's what skinny Brew is here for. Drinking coffee to lose weight is not a new thing.
But first, check out this weight loss pill guaranteed to reduce fat.
Nevertheless, skinny Brew claims that its coffee is different from the rest. This article will help show you what differentiates it from other brands of coffee.
What Is Skinny Brew?
It is a weight loss coffee blend that is more concentrated than regular coffee. It helps boost your metabolism and increase the rate at which your body burns fat.
Skinny Brew is manufactured by IT works. The company has been in operation since 2001.
Mark and Cindy Pentecost founded it.
It also increases energy production throughout the day while increasing your focus.
What Are The Ingredients In Skinny Brew
It uses multiple natural ingredients to help in weight loss. They include:
1. Guarana
It is a climbing plant that grows in the Amazon in Brazil. It is also called Paullinia Cuapana.
The fruits contain very potent seeds. They have both caffeine and two other stimulants, namely, theophylline and theobromine.
It is a powerful weight loss ingredient because it increases fat burning and accelerates metabolism.
Studies also show that it leads to fat loss and reduces insulin resistance.
2. Yerba Mate
Yerba Mate is a herbal tea found in South America. It comes from the leaves of a plant called Ilex Paraguariensis. It contains a low amount of caffeine that is less than your regular coffee.
Nonetheless, this extra caffeine helps boost your metabolic processes. It also curbs hunger and reduces your weight to hip ratio.
3. Rhodiola Rosea
It is a plant that can reduce your stress and anxiety. It also enhances your focus. Additionally, it can also lift brain fog and improve your memory.
The plant grows in Asia, Europe, and North America.
4. Chromium Picolinate
It is an ingredient that delivers the mineral chromium when provided in a decent dose.
Research shows that 200 to 1000mg a day can regulate blood glucose. Consequently, this can help prevent blood sugar crashes.
5. Coffee Powder
Coffee Powder is the primary source of caffeine. In addition, it helps increase your metabolism by increasing your blood flow.
It also raises your core body temperature, causing your body to burn your stored fat to provide energy.
6. Chicory Root Inulin
It comes from a plant with bright blue leaves in the same family as dandelions. Usually used as an alternative to coffee, it produces a similar color and taste.
The root has prebiotic fiber that improves your gut health. It also helps reduce bacteria in the body and enhances mineral absorption.
Additionally, it has fiber that reduces constipation. Finally, it helps in weight loss by reducing your appetite.
7. Bacopa Monnieri
It has powerful antioxidants that help protect your cells against damage. Furthermore, it helps to reduce inflammation and stimulate a faster immune response to bacteria.
It also increases brain function and reduces ADHD symptoms.
The Benefits of Using Skinny Brew
It helps you burn excess fat in your body.
It helps you to lose weight rapidly.
Skinny Brew gives you an energy boost, thus improving your energy output throughout the day.
It can help curb your hunger.
It helps sharpen your mental focus and improves your memory.
Side Effects of Skinny Brew
It has a very high level of caffeine. As a result, it carries multiple side effects such as:
Feeling very edgy and jumpy.
Have a caffeine crash once it wears off.
It can cause insomnia and jitters.
It can also causestomach upsets and headaches.
How To Use It
Using this powder is simple. First, add no more than a teaspoon of the powder to about 8 or 10 ounces of hot water.
You can add it to milk or cold water, but it may clump up.
How Long Does It Take For Skinny Brew To Work?
Its energy boost is almost immediate so is the increase in your metabolic rate.
How much weight you lose depends on your metabolic level. Nonetheless, the manufacturer states that consistent use can make you lose up to fifteen pounds a month.
Much more if you supplement it with good exercise and diet.
Skinny Brew Customer Reviews
This product has an average rating of 4 out of 5 stars on Amazon.
The positive reviews state:
It helps maintain energy.
Skinny Brew makes it easier to maintain weight.
The weight loss properties work.
Great taste.
The negative reviews state:
It can cause jitters.
If you have coffee sensitivity, it can upset your stomach the way regular coffee does.
Expensive.
Order Skinny Brew on Amazon Now
Alternatives To Skinny Brew
1. Skinny Fit Skinny Gummies
It is a supplement that can help promote weight loss by increasing fat burning and reducing hunger.
It also has beetroot powder and pomegranate juice. Both act as antioxidants that improve your immune system while also reducing inflammation.
In addition, it also has apple cider which has an array of benefits. Such as supporting your gut health, Improving your cardiovascular health, and improving your digestion.
Even so, skinny gummies have added sugar and are expensive compared to similar products.
Order Skinny Fit Skinny Gummies on Amazon Now
2. Biosource Labs Complex Diet Drops
It is a dietary product meant to aid in weight loss. The drops contain 24 amino acids and natural ingredients that help with weight loss.
It increases the production of hormones that are essential in fat burning.
Contrary to many dietary supplements, complex diet drops do not have any proven side effects.
Take ten drops three times a day. Place the drops under your tongue, then swallow after 30 seconds. Ensure you do not eat anything 15 minutes before you take the drops.
Order Biosource Labs Complex Diet Drops on Amazon Now
3. Pro Clinical Hydroxycut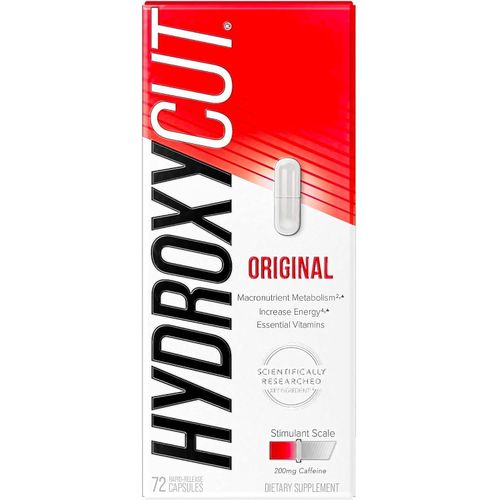 This supplement boosts your metabolism. Therefore, this helps with fat loss.
Each pill contains 200mg of caffeine which increases thermogenesis. It is the burning of fat and calories by your body to produce heat.
Take two pills a day with 10 ounces of water. For maximum effect, take it 30 minutes before meals.
Order Pro Clinical Hydroxycut on Amazon Now
Conclusion
Skinny Brew has been on the market for a long time and has given many positive reviews. It rapidly healthily causes weight loss with very few risks.
Nevertheless, make sure that you consult a certified doctor before you purchase any supplements. It is to avoid allergic reactions that could have severe health benefits.
[related_posts_by_tax posts_per_page="4"]