Are you struggling with weight loss? If your answer is yes, then the Skald Fat Burner is a weight loss supplement to consider.
Beldt Labs company is the official manufacturer of this product. It is a company known for supporting its clients' weight loss journeys.
What is Skald Fat Burner?
Skald Fat Burner is a fat-burning supplement made of thermogenic ingredients and natural stimulants. These ingredients promote weight loss.
Hey, before you continue reading, check this out: A new proven way to lose up to 22 pounds (10kgs) in just 6 weeks without starvation or exercising for hours – click here to see it
Additionally, its manufacturers claim that those natural ingredients do not have extreme side effects on its users.
Therefore, it is a safe product that will not only hasten fat loss but also promote muscle gain.
Working Mechanics of the Skald Fat Burner
The Skald supplement burns body fats by stimulating energy production, reducing appetite, and increasing the body's temperature.
Specifically, the thermogenic ingredients present in the supplement will increase the resting metabolic rate. As a result, it helps burn calories at rest.
Additionally, the supplement can boost energy. Therefore, it will increase your mental focus and physical power, which improves your workout routine.
Also, its ability to reduce appetite will help you lose weight.
Furthermore, the supplement can boost the bodybuilder's stamina and improve their breathing during intense workouts.
Skald Fat Burner Ingredients
1.    Synephrine (Bitter Orange Fruit Extract)
The Skald Fat Burner contains synephrine, a syrup extracted from immature orange fruits. The green bitter orange fruits can be found on Citrus trees.
Synephrine prevents low blood pressure.
Also, research shows that synephrine can act as a thermogenic agent. As previously mentioned, thermogenic agents can elevate basal metabolic rate, increasing fat burn during rest.
2.    Green Tea Leaf Extract
Green tea leaf extract is a powder concentrate from dried green tea leaves.
The dried leaves contain catechins. They protect the body cells from oxidative damage and free radicals.
Additionally, green tea extract also boosts metabolism.
3.    Caffeine Anhydrous
Caffeine is a product that improves physical performance and mental alertness.
Specifically, caffeine will enhance your performance and endurance during high-intensity workouts. As a result, it will increase the body's ability tobody'sextra calories and fats.
Additionally, it is known to lower appetite.
Caffeine also enhances thermogenesis.
4.    N-Acetyl-Tyrosine
This amino acid is highly soluble and often used in nootropic products to improve your mood.
Tyrosine helps the body produce dopamine, adrenaline, and noradrenaline.
Notably, dopamine helps in improve mood.
Similarly, adrenaline and noradrenaline help with the fight-or-flight response.
Additionally, the hormone helps control metabolism by stimulating thyroTherefore, thehormone production. Therefore, the thyroid hormone can improve metabolism.
5.    Mullein Leaf Powder
This compound improves respiratory health.
It was used historically to manage lung-related illnesses, such as bronchitis, asthma, and tuberculosis.
Additionally, it improves oxygen flow in the body, consequently supporting metabolism.
6.    White Willow Bark Extract
This is a drug used as an anti-inflammatory agent and painkiller.
Besides, a combination of willow bark, caffeine, and synephrine increases the body's temperaturbody'sivating thermogenesis. Consequently, it improves blood flow to the muscles.
Additionally, acetylsalicylic acid, extracted from the white willow bark, increases workout performance and mobility.
Similarly, it can make you maintain your diet plans.
7.    Bioperine
This is BlackBlend Pepper Fruit Extract.
The main function of Bioperine is to increase the body's ability tobody'sb useful nutrients.
Also, it is known for its ability to improve the body's immune sysbody'st does this by kick-starting the metabolism process, restricting the absorption of fats, and activating thermogenesis.
Additionally, it acts as a mood booster.
8.    Elecampane
The root of the elecampane flower has medicinal value and can treat respiratory diseases.
Also, it has anti-inflammatory properties.
Moreover, it helps prevent blood loss and improves thyroid function.
How Often do you Take Skald?

The Skald Fat Burner comes in capsule form.
Take one capsule daily if you are new to the product. This will help you assess your tolerance to it.
After establishing your tolerance to the product, increase your dosage to two capsules a day. Take the capsules 15-30 minutes before taking breakfast.
For your safety, avoid taking two capsules at the same time. Make sure 6 hours elapse before taking your second capsule.
Possible Side-Effects of Skald Fat Burner
The product has many natural ingredients; hence it has a proprietary blend. This makes it difficult to determine the percentage of each ingredient in the supplement.
Therefore, it can expose your body to intolerance of those ingredients.
Common side effects are:
Stomach upset.
Heart palpitations.
Dizziness.
Headache.
Bloating.
Constipation.
Nausea.
Disclaimer: The Skald Fat Burner should not be used by people under 18.
Skald Reviews
The product has a 3.5-star rating out of 5 from over 2400 reviews.
The positive reviews state:
It kicks in within 35 minutes.
It also provides a boost during workouts.
The product can help cut belly fat with a healthy diet and exercise.
It doesn't cause jitters.
It works even without a consistent routine.
The negative reviews state:
You can gain weight.
It can also result in stomach cramps, bloating, and diarrhea.
The product was ineffective for weight loss.
No energy boost.

It can cause severe headaches.
It didn't help curb cravings.
Skald Fat Burner Alternatives
1.
TC1 Waist Belt Bundle
This is a pre-workout gel that makes you sweat more through your workout. In addition, it supports targeted fat burning in problem areas.
This supplement speeds up thermogenesis and your workout.
The critical agent is capsaicin, the compound in peppers that gives them their hot factor.
It gives you an energy boost during your workouts.
2. Trim Life Keto Pills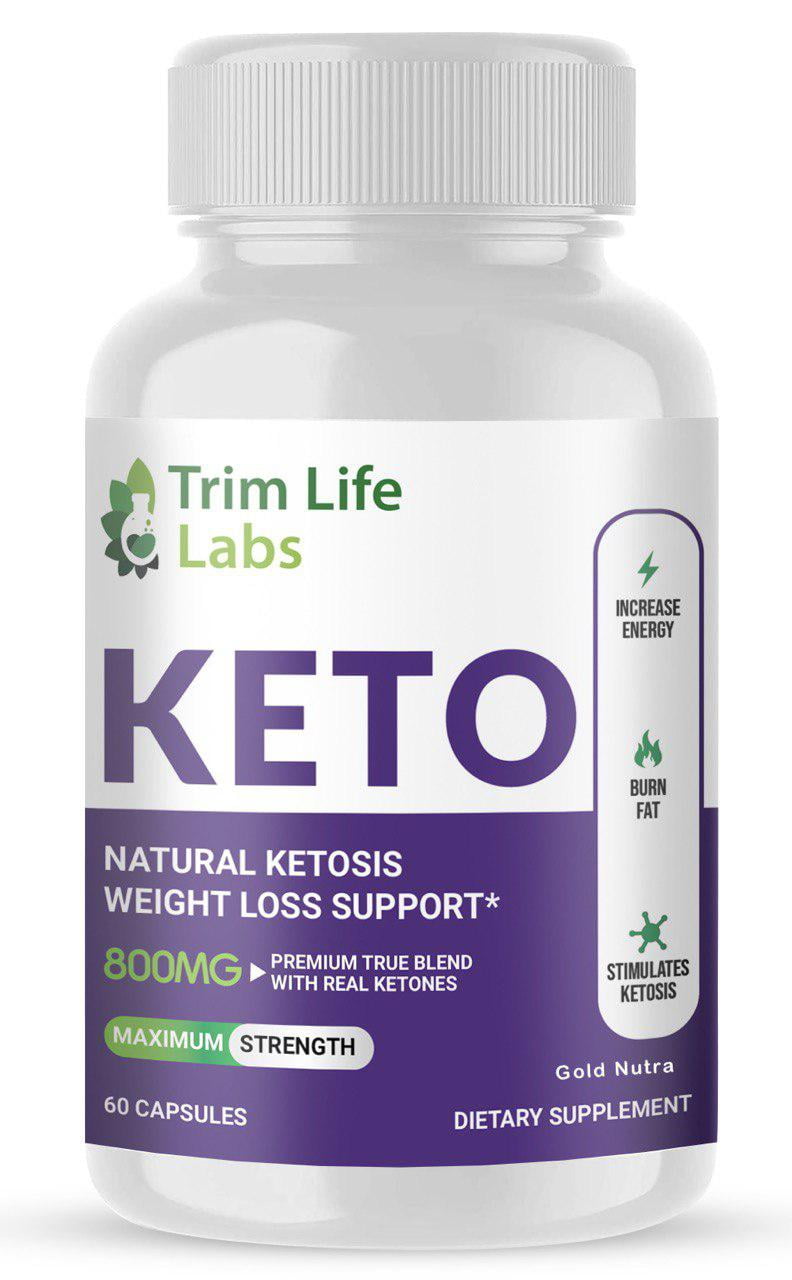 These unflavored capsules help boost ketosis and accelerate your weight loss.
They also give you more energy during your workouts and help you maintain focus.
In addition, they help you manage cravings.
Order Trim Life Keto Pills on Amazon.
3. Bronson CLA 3000
This is a best-selling weight loss supplement.
It contains non-stimulated Conjugated Linoleic Acid. Studies show that it can aid in weight loss.
This is a fatty acid that is supplemented through diet. It helps maintain lean muscle mass.
Order Bronson CLA 3000 on Amazon.
Conclusion
Fat burners aren't necessarily successful. Moreover, many require you to be on a healthy diet and exercise plan.
Consequently, this may be why you're experiencing successful muscle gain.
The high caffeine content can also be dangerous.
You may want to try the fat-burning ingredients in their organic forms, such as green tea or coffee. However, if you're pressed for time and need the extra jolt, Skald Fat Burner may work for you.