Primal Total Cleanse is a supplement that detoxes the body. Because it contains probiotics and other natural ingredients, it balances the microbes in the gut.
Your body has nutritional needs. Unfortunately, supplements are often necessary in a world where most people fail to meet these needs. Besides, most food consumed is processed and treated with artificial insecticides.
Consequently, products like Primal Total Cleanse help eliminate toxins in your gut.
How Does Primal Total Cleanse Work?
First, you must understand that detox supplements aid your body's normal functioning. However, this is a short-lived solution if you fail to look after your digestive health.
Moreover, it may be time to stay away from junk food.
In addition, you need to:
Sleep for 8 hours
Drink enough water; 6-8 glasses a day
Avoiding coffee, saturated fats, and cigarettes
Eat more fruits and vegetables
Eat yogurt and whole grain
Primal Harvest, the brand responsible for this cleanse, uses all-natural ingredients.
L. acidophilus is a type of bacteria with medicinal uses, like treating diarrhea. Senna leaf, cayenne fruit, and flax seed have proven benefits in the detoxification process.
Later, we'll take a deeper look at the most significant components of this cleanse.
Ultimately, this product helps eliminate toxins in the body through healthy excretion.
How Do You Know If You Need a Cleanse
Aside from constipation, there are other signs it may be time to cleanse your gut.
Bloating and stomach ache
Diarrhea
Brain fog
Skin breakouts and acne
Dull skin
Chronic stress
Inability to lose weight
Constant consumption of junk food and alcohol
Unhealthy cravings like sugar
Restlessness and irregular sleep patterns
Fatigue
How Should You Take Primal Total Cleanse?
Cleansing supplements like this do not require a prescription. Still, this is not an alternative to a doctor's prescription. Take any drugs you are required to.
There are 60 easy-to-swallow capsules in a single bottle.
They are gluten, soy, and dairy-free, making them safe for most people.
You should take two pills daily with a glass of water. Additionally, supplement it with a healthy diet.
What Ingredients are in Primal Total Cleanse?
Lactobacillus acidophilus
Lactobacillus acidophilus is a bacterium that converts sugars into lactic acid and hydrogen peroxide. These compounds then slow down the growth of harmful bacteria in the gut.
Because of this, it is used to treat diarrhea, irritable bowel syndrome, lactose intolerance, and many more diseases.
Overall, it improves the immune system.
Fennel seed
Fennel seed contains antioxidants to reduce free radicals in the body. Furthermore, it contains dietary fibers which relieve constipation. Thus, it is excellent for digestion.
Senna Leaf
Senna leaf is a herb often added to detox teas. The herb has a laxative effect which eases constipation.
Flax seed
Similar to the Senna leaf, flax seed contains fiber.
Moreover, fiber is what makes you feel full for a longer period. Furthermore, it helps maintain regular bowel movements.
Acai fruit
This is a fruit that grows on the acai palm in South America. It contains antioxidants, which neutralize free radicals in the body.
Aloe Vera
Aloe Vera is probably one of the most popular medicinal plants. Indeed, it has a wide range of health benefits. One of these is having antioxidant properties.
Cascara Sagrada
It is all-around a tremendous digestive supplement. Apart from its laxative effect, cascara also has anti-inflammatory and antimicrobial benefits.
Oat bran fiber
Like most of the other ingredients, it contains dietary.
To sum up, you can see that all the components in this cleanse are natural and instrumental to digestion.
Benefits of Primal Total Cleanse
Many people suppose that relieving constipation is the only reason you should cleanse. This is not true.
Detoxing has so many benefits, including the ones listed below.
Relieves bloating
Relieves constipation
Improves mental clarity
Improves digestion
It helps break sugar cravings
Improves mood
Promotes skin health and helps reduce acne
It helps increase energy
It helps in weight loss
Aids in balancing your hormones
Supports liver functioning
Side Effects of Cleansing
Unfortunately, even a product as natural as this one may have side effects.
Stomach discomfort
Nausea
Fatigue
Diarrhea
Headaches
Notably, the presence and severity of side effects differ depending on the individual.
Customer Reviews on Primal Total Cleanse
The product has a rating of 3.7 out of 5 stars.
Positive reviews stated:
The product helps relieve constipation.
It is gentle on the stomach.
The product also helps with bloating.
It makes the body feel lighter.
It helps clear your bowels by morning if you take it before bed.
The product helps manage your appetite.
Negative reviews state:
The product has little effect.
However, it causes stomach ache and acid reflux.
Order Primal Total Cleanse on Amazon.
Alternatives to Primal Total Cleanse
1. The Cleaner 7 Day Women's Formula
This is an affordable body cleanse for women. From customer reviews, it seems to be effective in eliminating body toxins.
Note that it has very particular directions. You should have 4 capsules at the end of the first day. Next, take 4 capsules in the morning and another 4 in the evening. This is up to the seventh day.
Also, you are advised to drink at least 8 glasses of water. In case you have watery stool, cease consumption. You may start taking 1-2 capsules when your stool solidifies.
Above all, do not use this product for more than 7 days.
Order Cleaner 7-Day Women's Formula on Amazon.
2. The Cleaner 7-Day Men's Formula
This is the men's version of the previous product. As I mentioned above, follow the dosage given.
Again, do not take this for more than one week.
Order Cleaner 7-Day Men's Formula on Amazon.
3. NatureWise Total Colon Care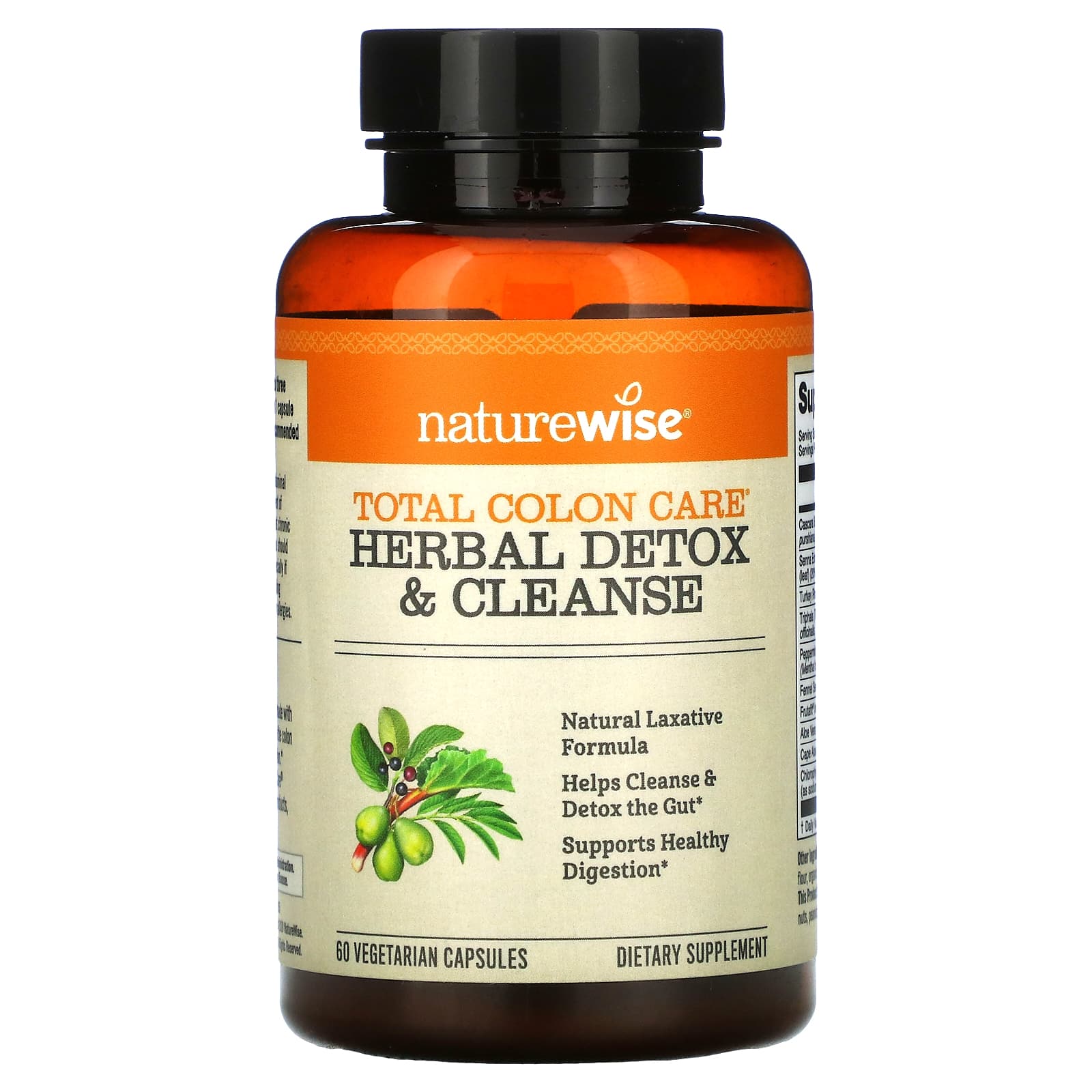 NatureWise is a vegetarian option for you. It uses herbs, enzymes, and probiotics to improve digestive health.
Most customers praise it for its effectiveness. Despite this, you should be cautious of its potency. If it causes you discomfort, cease its use.
Order NatureWise Total Colon Care on Amazon.
Conclusion
In conclusion, this product has excellent ingredients with proven benefits. Nevertheless, you may find its effect minimal. If you prefer something more potent, look at the alternatives mentioned earlier.
The product also requires you to be on a healthy diet for it to be effective.
Regardless, Primal Total Cleanse is excellent for its gentle effect. It is, however, more suited for you if you do not have severe constipation.
Finally, remember that this supplement is not a substitute for a doctor's prescription. If you have gastrointestinal discomfort, always consult a professional.
[related_posts_by_tax posts_per_page="4"]