Leptitox is a weight loss supplement. The formula works by improving the ability of the brain to detect leptin signals. The ultimate goal is to reduce the constant hunger cycle. 
Furthermore, the root course of obesity and overweight issues usually is leptin resistance. Therefore, the supplement can help overcome the resistance and aid in the weight loss journey. 
This article explores various aspects of Leptitox. In addition, it looks at how the supplement works, any side effects, and the main ingredients.
The article also presents multiple positive and negative online comments on the formula.
Lastly, the report highlights Leptitox alternatives on Amazon.
What Does Leptitox Do? 
Leptitox is a formula that helps users lose weight. The supplement helps in the weight loss journey by addressing the root cause of overfeeding: leptin resistance.
Besides, this condition is why some people cannot resist the urge to eat more food. 
In addition, when the constant hunger cycle reduces, the body loses fat uniformly because calories are not constantly fueling it.
The process also helps melt stubborn fat in the belly, thighs, and under the arms. Therefore, the supplement offers a unique way to get in shape. 
Is Leptin a Fat Burner? 
Leptin, which Leptitox quickly detects, is an appetite suppressant. The substance helps the body maintain the correct weight by balancing food intake with the available fat in the body. 
High leptin levels can signal the brain that the fat cells are whole. This situation makes one less hungry. 
Leptitox Side Effects
Leptitox can have some side effects. The most common ones include: 
1. It can cause blurred vision.
2. It can also cause fogginess and confusion.

3. You can feel drowsy or dizzy.
4. Additionally, you can experience difficulty in urination.
5. Severe nausea or vomiting.
6. Shakiness and difficulty walking.
7. Finally, it can make your breathing slow down.
You should stop using the supplement if you experience any of the above symptoms. In addition, it is advisable to seek medical help if the side effects persist.
However, the product is safe if used according to the instructions. 
Leptitox Ingredients
Leptitox has several ingredients. The main ones include: 
1. Berberine.
Berberine is an ammonium salt that helps strengthen the heartbeat. In addition, the component helps regulate how the body uses blood sugar.

It may also have antibacterial properties and can help reduce swelling.
2. Alfalfa.
Alfalfa is a pea-like plant that helps lower cholesterol levels in the body. In addition, it can help manage blood sugar levels in the human body.
It is also rich in iron, magnesium, and Vitamins B1, B2, and C. Additionally, it has been used to help manage high cholesterol and diabetes, but more evidence is needed to support this.
3. Chanca Piedra.
It is a tropical medical herb that helps relieve fever and spasms. In addition, it can increase urine and lower blood sugar. The component can also fight against viruses and bacteria. 
4. Grape Seed.
It is the extract from dried grape seeds. It helps in treating various health complications. Some health problems include diabetes, heart disease, cancer, and radical damage.
In addition, the component helps protect the body against various bacterial infections. 
5. Apium Graveolens Seeds.
These are celery seeds. They work as blood purifiers.
They also help manage age-related joint inflammation. In addition, studies show they have antioxidant benefits.

Celery seeds are a diuretic, meaning they make you pee more.
6. Marian Thistle.
Also known as milk thistle, it's a popular herbal remedy that helps protect the liver. In addition, it helps promote bone health. The component is also helpful in cancer treatment. 
In Leptitox, it helps detoxify some microplastics.

7. Jujube.
Red dates are native Chinese fruits that are high in antioxidants. In addition, it can help improve sleep.
It can also help with constipation and digestion. 
Leptitox Reviews
Many customers have rated Leptotox on Amazon. However, there are no customer comments on the product. Overall, the supplement is rated 4.1 stars out of 5 on Amazon. 
Moreover, most of the rating is 5-star. For instance, 60 percent of the customer ratings are 5-star. This rating means that the customers are happy with the supplement. 
In addition, a total of 88 percent of the customers have rated the product 3-star and above. Only 12 percent of customers are dissatisfied with the formula. 
Order Leptitox Colon Cleanse on Amazon.
Leptitox Alternatives
There are several Leptitox alternatives on Amazon. Some of them include: 
1. Wholesome Wellness Organic Probiotics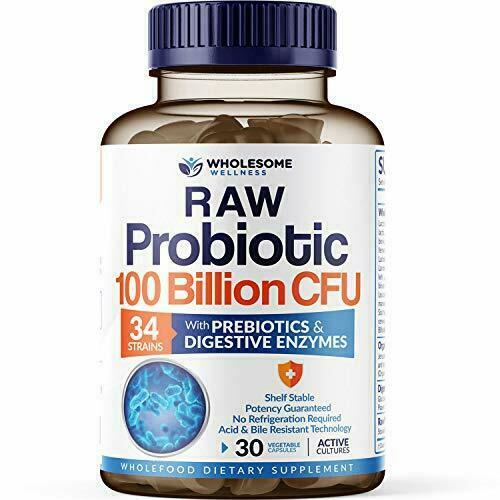 This supplement helps improve digestive health. In addition, it cleanses the gut and promotes bowel movements. This situation also helps promote weight loss. 
Many customers on Amazon have reviewed the supplement positively. Besides, they claim that the formula effectively treats their digestive issues.
For instance, a customer declares that the formula helped cleanse his gut within a few days of using it. 
However, a few customers have reviewed the product negatively. For instance, one customer claims that the product is of poor quality. 
Rating: 4.5/5 stars.
Order Wholesome Wellness Organic Probiotics on Amazon. 
2. Align Probiotic Extra Strength
This supplement helps support a healthy digestive system. In addition, it promotes regular bowel function. The formula also adds good bacteria to keep digestive balance. 
Most Amazon customers also like the supplement. For instance, some customers claim that the formula is the best choice since it is effective. 
However, a few customers have posted negative reviews. For instance, one client claims that the formula gave her allergies. 
Rating: 4.7 out of 5 stars.

Order Align Probiotic Extra Strength on Amazon. 
3. 60 Billion Probiotics
60 billion probiotics contains digestive enzymes that promote gut health. The formula also provided immune support. In addition, it boosts digestion. 
Customer reviews on Amazon also show that the supplement works. For instance, a customer claims that the supplement offers excellent value for money. 
There are also a few negative reviews of the product. For instance, a client has stomach pain after taking the supplement. 
Overall, the product ranks 4.5 out of 5 on Amazon. 
Buy 60 Billion Probiotics on Amazon. 
Conclusion 
Leptitox helps support weight loss. The supplement works by controlling the user's urge to take more food. In addition, it helps ensure a uniform weight loss journey even in adamant areas of the body. 
However, the supplement might have some side effects. Therefore, users should seek medical help if any symptoms persist. 
[related_posts_by_tax posts_per_page="4"]