Dr. Kellyann Lemon Sips can be what you need for your rehydrating or detoxing journey.
It may or may not work for you. Nonetheless, knowing more about it gives you an advantage in knowing its' highs and lows.
This article will also show you what you need to know before you buy.
Hey, before you continue reading, check this out: A new proven way to lose up to 22 pounds (10kgs) in just 6 weeks without starvation or exercising for hours – click here to see it
What Is Dr. Kellyann Lemon Sips?
Right from the description on the bottle, it is a refreshing, detoxifying upgrade to your water, and it is sugar-free, fat-free, and a citrusy-delicious drink.
It is packed with antioxidants to flush out toxins in your body and restore the health and elasticity of your skin.
It comes in a powder form weighing 3.33oz (94.5) and comes in a colorful yellow and white bottle package.
The ingredients in the powder mixture are to increase the detoxification, re-energization of the body, and skin health.
Furthermore, it helps diminish cellulite and skin dimpling and protects the skin from UV damage.
Since the product is a non-GMO diet citrus drink, it is only made with natural ingredients packed with nutrients that work effectively.
Dr. Kellyann Lemon Sips Benefits
1. Helps Detoxify Your System
Flushing out toxins from your body helps to cleanse your system and increase your body's metabolism.
Through this, your weight-loss workout results and muscle improvement enhances.
Having a pure and cleansed body leaves you feeling lighter and healthier.
2. Skin Hydration and Rejuvenation
It helps to restore skin elasticity and diminish cellulite and dimple appearance. In addition, it helps to rehydrate and nourish the skin.
UV protection helps protect your skin from UV damage.
3. Energy Boost
When you are dehydrated during workouts, your energy levels tend to be low, and fatigue is not that far off.
The lemon sips have essential ingredients that boost and re-energize you with natural energy that leaves you hydrated and refreshed.
4. Delicious Taste
For a detoxifying and sugar-free product, having a pleasant taste is a big bonus since some healthy sugar-free diet drinks do not come with this benefit.
A sweet tasty diet drink is almost a giveaway for positive reviews.
Dr. Kellyann Lemon Sips Ingredients
The ingredients of a healthy drink are the epitome of what the product is. The more natural the ingredients are, the healthier and more trustworthy the product is.
Lemon sips ingredients are:
1. Melon Juice Concentrate (SOD B)
According to research done by French ingredients supplier Bionov, melon juice concentrate can reduce cellulite on the thighs.
However, further research is needed to document how it does it.
This ingredient is best used in this product as a natural antioxidant-rich cantaloupe extract that helps to smoothen out cellulite and dimpling of the thighs.
Additionally, restoring the skin with its benefits.
2. Lemon Powder
Dried lemon powder is best used when mixing it up with other ingredients to bring out the citrus taste and benefits.
Lemon powder is easy to consume and comes with all the health benefits of lemon fruit but with a less sour taste.
3. Stevia Leaf Extract
Thanks to its antioxidants, this extract helps reduce acne and tighten skin to prevent wrinkles.
4. Natural Flavors
Natural flavors from the extraction of plant or animal material by heat or roasting.
They enhance flavor in processed food but, in this case, enhance the taste of the lemon sips.
How Should I Take Dr. Kellyann Lemon Sips?
Mix a glass of water with a scoop of lemon sips powder once daily.
One scoop per 8-16oz of water a day should get you started for the day.
Dr. Kellyann Lemon Sips Side Effects
With most positive reviews, some users had different side effects while others experienced none.
Some of the reviews of users with side effects are:
Nausea.
Stomach discomfort and bloating.
Dr. Kellyann Lemon Sips Reviews
Reviews can either make or break a product, but the reviews for Dr. Kellyann lemon sips are at a high positive review rate of 4 / 5 on Amazon.
Its value for money rate is at 1.9 / 5 on Amazon, with some approving users still stating it is pricey.
This shows that most users agree with the benefits and that it works well for them.
Here are some of its reviews on Amazon.
Positive reviews include:
It has fantastic taste, and it works.
It is also very refreshing.
The product helps with perimenopause problems.
The best way to drink water; it adds some flavor to water.
Your skin is firmer and has a glow that was not there before.
It gives energy and tastes great without sugar or caffeine.
Finally, it is excellent for hydration.
Negative reviews include:
Overpriced.
Stomach discomfort and bloating.
Small container, and it is only half-full with the product.
Artificial sweet taste.
Not gluten-free.
Taking up most of the negative reviews, its high buying price of $50 creates a conflict of value for money with its quantity.
One user says the product is overpriced for half a full container. Other users commented on the same too.
Order Dr. Kellyann Lemon Sips on Amazon.
Dr. Kellyann Lemon Sips Alternatives
There are different alternatives to Dr. Kellyann Lemon Sips, especially if you have experienced the side effects or want to avoid the negative reviews.
1.    Liquid IV Hydration Multiplier
As the number one bestseller in sports nutrition and electrolyte replacement drinks by amazon, liquid IV hydration multiplier is just the suitable alternative you need.
Some of its ingredients are vitamin C. B3, B5, B6, and B12, potassium, mined salt, and Glucose.
It rates 4.7 / 5 on Amazon reviews and a 3.9 / 5 Value for money rate.
It goes at a more affordable price.
Order Liquid IV Hydration Multiplier on Amazon.
2.    True Lemon Water Enhancer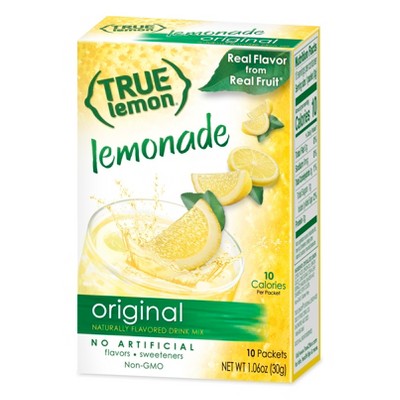 The product is an unsweetened gluten-free, crystallized lemon wedge drink with zero sugar.
It is available in different packages depending on the number of sachets it contains. Additionally, it is affordable with a 4.7 / 5 rate in value for money.
3.    Sunwink Digestion Lemonade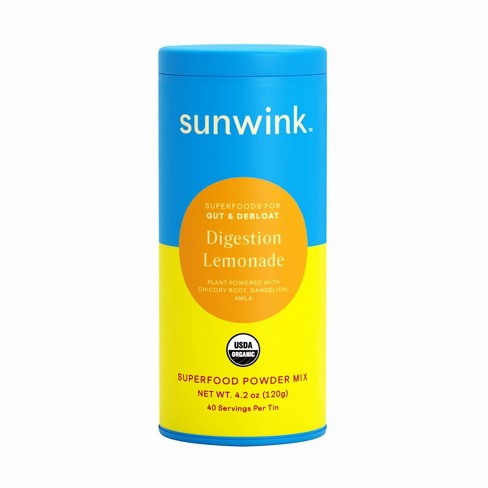 This is an organic superfood powder for gut health and digestion support.
Its ingredients are chicory root, amla, dandelion, lemon, and pineapple, which help with overall digestion and gut health.
It helps to detox your system and improve your digestion.
Order SunWink Digestion Lemonade on Amazon
Where Can I Get Dr. Kellyann Lemon Sips
You can get it at Dr. Kellyan's official website or online retail platforms like Amazon at an estimated $49.99.
Conclusion
Jumping into this lemon sip wagon will require you to understand the value for money for this product, considering it costs pretty more than expected.
Equally important is to be fully conversant with the ingredients to avoid allergic reactions later.
Reviews help you decide whether the product is worth a try or a hard pass.
That said, with the positive reviews, the product works well for most users, and most say the taste is excellent.