Do you have cold and flu-like symptoms when the seasons change? Then taking Bioschwartz Elderberry Gummies is the best way to boost your immune system.
These gummies are packed with vitamins and zinc, which are rich in antioxidants that help reduce inflammation.
They are also easy to swallow and come in delicious flavors to satisfy your taste buds. 
Read on to find out why it may be an excellent choice for you.
What Are Bioschwartz Elderberry Gummies?
Bioschwartz Elderberry gummies are a kind of candy made with extracts from elderberries. 
Because of its natural effectiveness, this extract has been used for generations as an immune system booster. 
Furthermore, elderberry gummies are a daily supplement designed to support heart health and eliminate some cold and flu symptoms.
These gummies have no preservatives or genetically modified ingredients used in their production. 
Elderberry, zinc, and vitamin C are the ingredients present in the formulation.
Bioschwartz Elderberry Gummies Ingredients
The natural ingredients in elderberry gummies will support your immune system. This delicious gummy has natural elderberry, vitamin C, and zinc to strengthen your immune system.
1. Zinc
The mineral zinc develops and maintains the immune system's defense mechanisms. 
Additionally, zinc helps keep your body balanced by defending cells against harmful electrons.
There is also proof that children who take zinc supplements may experience fewer cases of the common cold and pneumonia.
2. Vitamin C
Vitamin C strengthens the immune system by promoting the growth of cells that fight illness. 
The antioxidants in Vitamin C o strengthen the immune system. They accomplish this by shielding cells from dangerous chemicals known as free radicals.
The free radical buildup has been associated with oxidative stress, causing chronic diseases.
By fostering the creation of elasticity and collagen and supporting skin health, this crucial vitamin also aids in protecting your skin's natural defenses.
3. Black Elderberry
According to studies, elderberries can lower cholesterol and strengthen the immune system. 
Also, they might reduce inflammation as well as,
Lessen joint pain  

It can also heal headaches

Shield your heart  

Protect your body from the effects of excessive stress.
Bioschwartz Elderberry Reviews
These gummies are widely regarded for their remarkable health benefits. It has a 4.7 out of 5 stars rating on Amazon.
Positive Reviews
Easy to swallow

Strengthen immune system

It also has a good taste


Affordable

Soft and easy to chew
Great product
Negative Reviews
It may get tougher over time.

Sticks on your teeth when chewing

It contains some ingredients that might be a turnoff, such as caramel color.
Order on Bioschwartz Elderberry Gummies on Amazon
What Are
Bioschwartz
Elderberries Gummies Good For?
Each elderberry gummy is rich in antioxidants and loaded with Vitamin C and Zinc to offer different types of immune system support. 
It helps to enhance skin health.

Supports immune function

Enhances antioxidant activity

It also aids in combating free radicals

Prevents oxidative stress

Promotes overall body balance

It also helps with fever treatment

It helps to address kidney problems

Respiratory aid

Getting rid of constipation

Furthermore, it helps manage arthritic pain.


Additionally, it reduces headaches.
What Are the Side Effects of
Elderberry Gummies?
Processed elderberries often have no side effects. Nevertheless, some people may experience:
Stomach discomfort.

Nausea 

Vomiting

Diarrhea

May also react to some prescription drugs

Dizziness
Stop taking the gummies as soon as you experience these side effects. Additionally, if they persist, consult your physician.

Is It OK to Take Elderberry Gummies Every Day?
Bioschwartz Elderberry Gummies can be taken daily, even three to four times. But you shouldn't take more than the daily dose recommended.
How Many Elderberry Gummies Should I Take Daily?
Chew one gummy daily as a dietary supplement or as directed by a doctor.
Can You Take Elderberry In the Morning or at Night?
You can use it at any time of day, but if you use it frequently, you'll get the most out of it. 
Use it as you see fit in the morning, midday, or evening. However, ensure you take it as a healthcare professional recommends.
Elderberry may help your immune system work better if you also use it for short periods and then take a break.
Is Elderberry Gummies Good For Weight Loss?
Elderberry has several nutritional benefits, including helping you lose excess weight. 
It may aid in weight loss by lessening inflammation and stability of blood sugar. Conversely, chronic inflammation, combined with low blood sugar levels, is a cause of weight gain.
Additionally, it has few calories and is suitable for your diet and lifestyle.
Bioschwartz Elderberry Gummies Alternatives
Check out these top elderberry gummies alternatives available on the market to explore and take advantage of their benefits.
1. Viva Naturals Sambucus Elderberry
Viva Naturals Sambucus Elderberry has ginger and Sambucus elderberries, two powerful antioxidants.
It also has Vitamin D3, which generally keeps your health and well-being in good shape.
Furthermore, the addition of zinc oxide helps the immune system work better.
These elderberry gummies are also a great addition to your diet as they are gluten and dairy-free.
Order Viva Naturals Sambucus Elderberry on Amazon
2. Nature's Way Sambucus Black Elderberry Gummies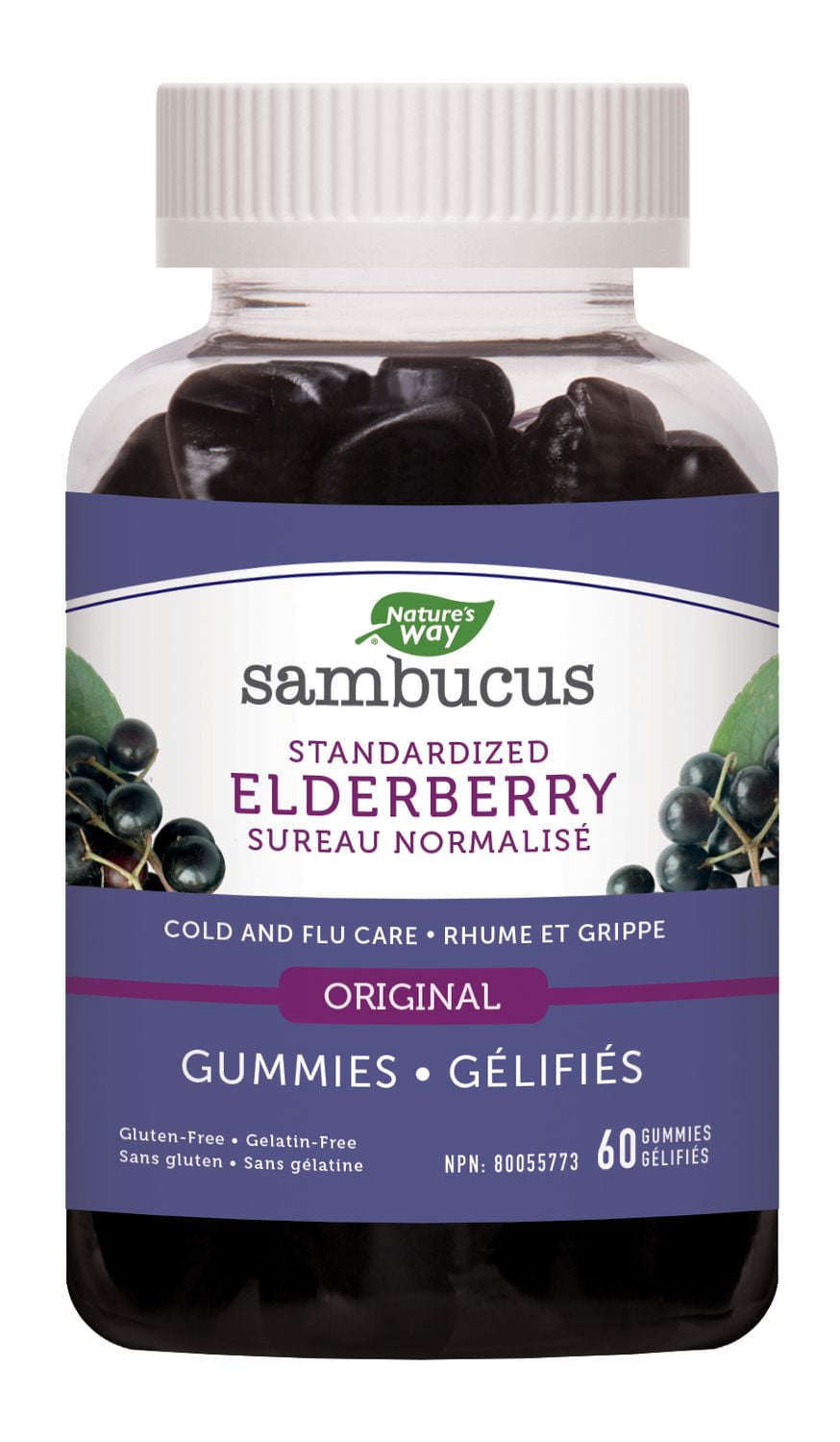 These elderberry gummies are rich in anthocyanins, a natural source of antioxidants that aid in reducing inflammation.
Packed with a delicious berry flavor, they are free of gluten, gelatin, and artificial colors.
To boost immune health, Nature's Way Sambucus Gummies are also formulated with a high-quality extract rich in vitamin C
Additionally, these gummies are great for adults and children of 4 years and above.
Order Nature's Way Sambucus Gummies on Amazon
3. 
Airborne Elderberry
Airborne Elderberry Gummies have vitamins and zinc, which defend the body against free radical damage.
In addition, the supplement helps support your immune system, bone, muscle, and heart health. So, chew two gummies each day, and you'll be good to go.
Airborne Elderberry Gummies contain four main ingredients, including zinc, Vitamin C, D, and E
The supplement is also free from gluten, gelatin, and artificial color.
Order Airborne Elderberry Gummies on Amazon
Conclusion
Bioschwartz Elderberry Gummies contain elderberry, a powerful and effective medicinal plant. People have used it for years to ease pain, reduce fever, and settle stomach issues.
However, pregnant and lactating people should avoid eating them. Children should also avoid using it.
You should not take more than the daily recommended dosage because of the potential side effects. In addition, each serving has 20 calories.
Hopefully, you now better understand how it can work for you and why it's a fantastic supplement.
[related_posts_by_tax posts_per_page="4"]