Bioptimizer Magnesium is a supplement with the major forms of magnesium. It is best for stress relief and body performance.
A background check on a product before purchase helps you narrow your checklist and make better decisions.
What is Bioptimizer Magnesium?
It is a magnesium-rich supplement that combines 7 significant forms of magnesium to help relieve stress, overall metabolism, and health.
As a supplement, it also helps to fill in the lacking minerals in the body and improve performance.
With the added magnesium forms, it works all around in your body, enhancing your overall performance and health.
What Are The Ingredients in Bioptimizer Magnesium?
With the different types of magnesium in Bioptimizer Magnesium, getting all forms of magnesium helps to optimize your body.
With this in mind, each type plays a critical role in your body, and getting all forms in your body enhances your health and performance.
The significant forms of magnesium present in the product are:
1.    Magnesium Chelate
This form of magnesium is best for muscle building, repair and health. It also regulates the acid-alkaline ratio in the body.
It is used to manage heartburn and indigestion.
2.    Magnesium Taurate
Research on magnesium taurate suggests that taking this form of magnesium plays a role in blood sugar regulation and cardiovascular health.
3.    Magnesium Citrate
This common magnesium is naturally found in citrus fruits and can also be easily bought.
It helps to relieve constipation and the effects of obesity with its citric nature.
4.    Magnesium Orotate
It helps to promote heart health and improve overall body well-being and metabolism.
Additionally, it improves the production of energy and enhances your performance.
5.    Magnesium Bisglycinate
Also referred to as magnesium diglycinate or magnesium glycinate.
This form of magnesium has benefits like relief from heartburn, stomach acidity, and bone health improvement.
In addition, it also helps to reduce symptoms of premenstrual syndrome (PMS).
6.    Magnesium Sucrosomial
It promotes the development of strong bones and the proper function of nerves and muscles.
The best form of magnesium for skeletal development.
7.    Magnesium Malate
It occurs naturally in fruits and wine, which gives them a sour taste and is often used as a food additive to bring out the flavor.
Magnesium malate can help with chronic fatigue syndrome and migraines. In addition, it is gentle on your system when consumed.
How Do You Take Bioptimizer Magnesium?
For best effects, especially to promote relaxation and performance, take 2 capsules in the evening, as instructed in the description.
Bioptimizer Magnesium Side Effects
Reviews on Amazon by users best highlight side effects and if there are similarities with the side effects.
Since it has several minerals, seek advice from your doctor to avoid side effects after taking the supplements.
The side effects include:
Increased anxiety.
Heart palpitations.
Diarrhea and nauseous.
Increased urination.
Bioptimizer Magnesium Benefits
1.    Magnesium Complex
It contains 7 significant forms of magnesium in a single dose that helps improve different body parts.
The different attributes of each form work well together to increase your body's health and performance.
With each significant attribute every form brings, there is a whole body improvement as you take your daily doses.
2.    Quick Absorption
Each capsule dissolves easily and is quickly absorbed into the body at a high rate through the digestive process.
Quick absorption also helps you get the mineral nutrients into the body as fast as possible to increase effectiveness.
3.    Relief Support
With the different forms of magnesium, each plays a role in relieving stress and chronic pain.
For this reason, the body starts to have less tension, anxiety, or elevated stress levels.
Several Amazon reviews from users say it works and their stress levels went down, and their cramping or pain stopped.
4.    No Synthetic Ingredients
The ingredients in each capsule are naturally derived, and no preservatives, mercury, lead, or fluoride are present.
In addition, it doesn't have any preservatives.
Reviews
User reviews, especially Amazon reviews, usually help you to know if you will go ahead with the purchase or not.
It rates at 4.6 / 5 on Amazon. This shows several people approve of it.
Positive reviews on Amazon.
It is the best in the market.
It's also of fantastic quality.
The pills are easy to swallow.
In addition, it is effective for insomnia.
It works as expected.
Finally, it helps manage pain from leg cramps.
Negative reviews state:
It's overpriced for a 15-day dose.
The size of the capsules is also enormous.
In addition, it can have extreme side effects.
It's not for everyone.
Finally, there's not enough per bottle.
Order Bioptimizer Magnesium on Amazon.
Where Can I Get Bioptimizer Magnesium?
It retails on Amazon at $22.00 for the 30-count pack or $39.00 for the 60-count pack.
Similarly, you can get the product on the Bioptimizer Magnesium official website.
This amount can vary depending on any discounts set for the product.
Bioptimizer Magnesium Alternatives?
1.    Nature's Bounty Magnesium 500mg
It is one of Amazon's bestselling and highest-rated magnesium supplements. In addition, it has a 4.6-star rating from over 62,000 global reviews.
Nature's Bounty comes in three package options. Each tablet contains 500mg of magnesium which is more than the recommended daily rate to ensure that you cover any magnesium deficiency.
Moreover, it is gluten and additives-free.
Order Nature's Bounty Magnesium on Amazon.
2.    Nature Made Extra Strength Magnesium 400mg
Nature Made Magnesium contains enough soft gel capsules for 110 days.
The tablets contain 400mg of magnesium oxide to support and optimize nerve, muscle, and heart health.
They also support bone health and help you metabolize food better.
In addition, they are gluten-free and contain no preservatives or artificial additives.
3.    Sundown Magnesium Supplement 500mg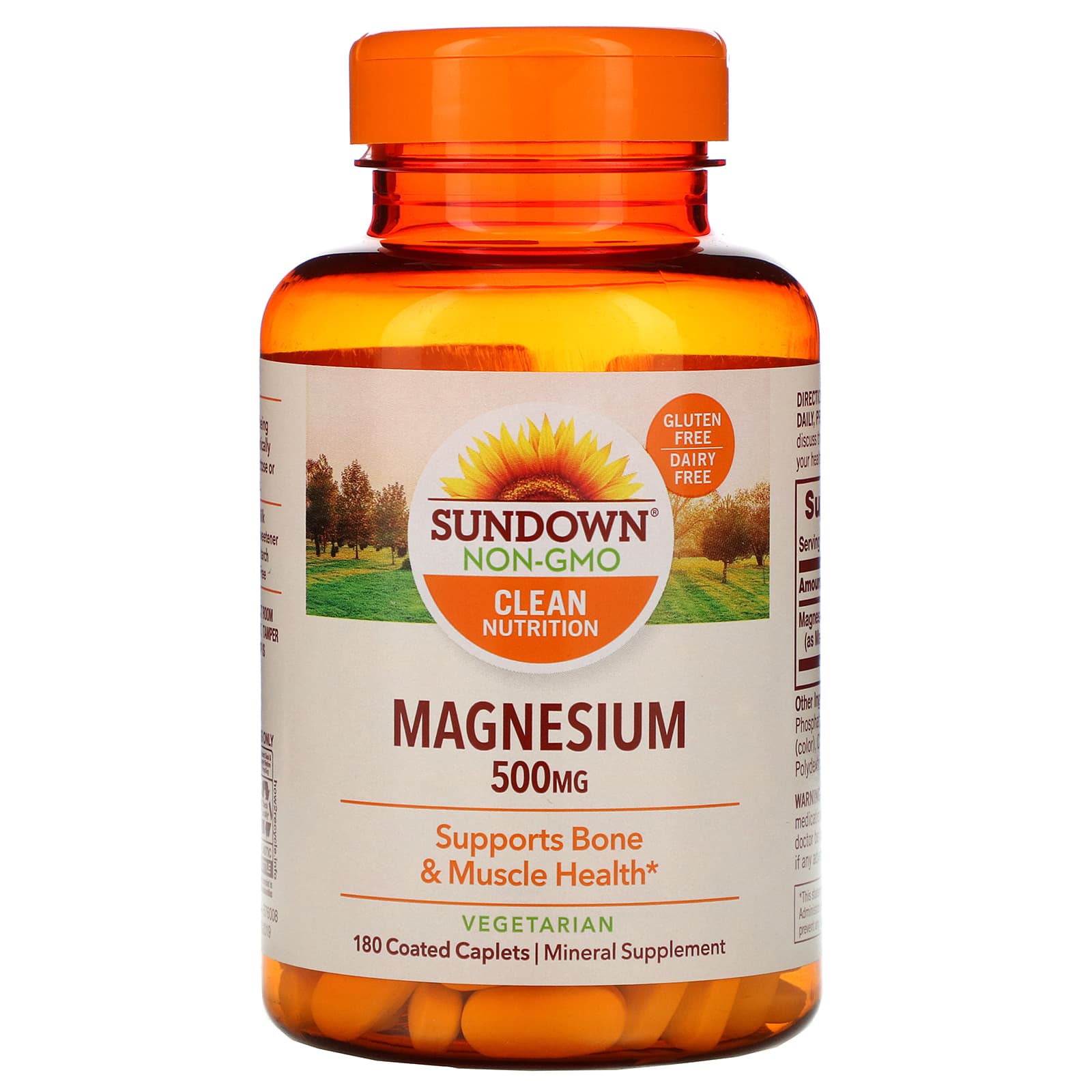 This mineral supplement helps with muscle and nerve health, bone and joint health, muscle relaxation, and a calm nervous system.
In addition, it also helps maintain normal blood pressure, circulation, and healthy heart function.
This brand also comes with a 6-month supply of magnesium caplets that contain 500mg of magnesium.
Moreover, they are vegetarian-friendly and contain no gluten, sugar or additives.
Order Sundown Magnesium on Amazon.
Conclusion
Taking mineral-filled supplements helps increase the body's performance and health, which will benefit in the long run.
Furthermore, this product elevates your energy and betters your sleeping pattern.
Although the benefits are on point, the side effects cannot be ignored.
Finally, if you have other magnesium supplements you are taking, be sure to seek advice from your doctor before adding another one.
[related_posts_by_tax posts_per_page="4"]